Dawn Taylor
President
(203) 341-9592 ext. 108
Dawn@dawntaylor.com
Dawn Taylor is Founder and President of Dawn Taylor Associates. Dawn Taylor Associates has offices in New York City and Westport, Connecticut. Ms. Taylor is a Certified Personnel Consultant (CPC) and a member of The National Association of Personnel Services (NAPS). With over 20 years in the recruitment field, she has a wide range of experience placing Real Estate executives in the areas of Real Estate Finance, Development, Acquisitions and Asset Management with leading Real Estate firms, both in the United States and internationally.
Dawn Taylor is a graduate of The American Graduate School of International Management (Thunderbird School of Global Management) with a Masters of International Management and holds an undergraduate degree from Arizona State University. She studied abroad at La Universidad Autonoma in Guadalajara, Mexico in affiliation with The University of Arizona. She has traveled extensively and possesses a global perspective on business.
Dawn Taylor serves as a member of various industry groups and is also actively involved with a range of civic, educational and charitable organizations.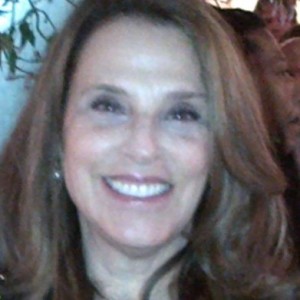 Rita Kohn
Senior Vice President
(203) 341-9592 ext. 106
Rita@dawntaylor.com
With over 20 years experience as a New York City based Executive Recruiter, Rita specializes in domestic and international Supervisory Analyst, research, compliance, investment banking and sales positions in the securities industry. In this role, Rita serves as an outside consultant to global investment banks identifying talent for key management positions.
Rita's extensive network has provided her with the platform to successfully fill positions in major international financial centers throughout the United States, Europe, Asia, Latin America and Australia.
As a result of Ms. Kohn's reputation for excellence, she is a frequent contributor to financial publications and international media including USA Today, CS Monitor, the New York Post, Market News, and Univision, the Spanish-language television network, covering trends in executive recruitment.
After earning her Masters at Columbia University School of International and Public Affairs in Emerging Markets Development, Rita experienced multiple overseas relocations providing her with unique insight into the goals of both companies and employees during career transitions.
Michael Kinsler
Senior Vice President
(203) 341-9592 ext. 107
Michael@dawntaylor.com
With over 20 years of Executive Recruitment experience, Michael is the Senior Vice President of Real Estate Recruitment at Dawn Taylor Associates. Mr. Kinsler was previously associated with Acadia Realty Trust, a top performing shopping center REIT, and Friedman LLP, a mid-sized New York City public accounting firm, where he specialized in Real Estate and Manufacturing.
Mr. Kinsler is a Certified Personnel Consultant (CPC). He is also a Certified Public Accountant and has a BS in Economics from Clark University and an MBA from Pace University. He serves as a member of various industry groups and is also involved with a range of charitable organizations.